Language: Dutch (English widely spoken)
Currency: Netherlands Antillean florin or guilder
Temperature: Average 80°F year-round
Square Miles: 16
Approx. Population: 43,000

Sint Maarten, part of the Netherlands Antilles, is located on the southern side of the island it shares with French St Martin. It was originally divided from St Martin by the Treaty of Concordia, which was signed on the island's Mount Concordia in 1648. Here on Sint Maarten, commonly spelled St Maarten, you'll find Dutch street names and Dutch products as well as Dutch food and a Belgian chocolate factory. However, other cultures have also influenced St Maarten. English is widely spoken, both French and Italian foods are available, and U.S. dollars are usually accepted here.
Colorful windows on shack in Saint Maarten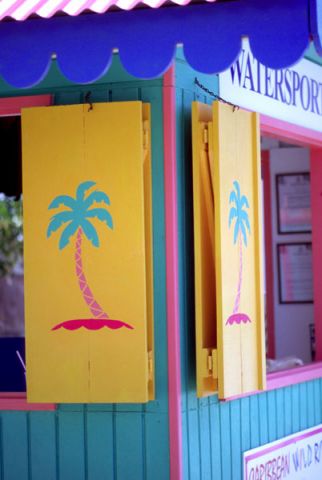 St Maarten embraced tourism during the 1950s, and it is now a major source of income. Cruise ships frequent the island so passengers can take advantage of the island's duty-free status. Many American products are featured in the Dutch shopping areas.
Colorful painting on tile in Saint Maarten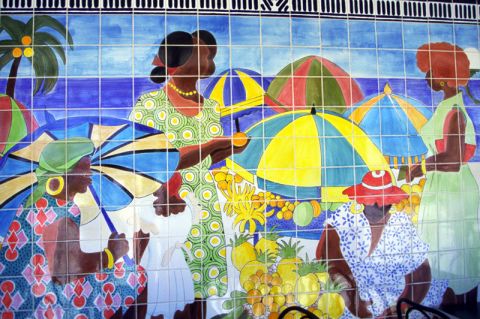 Parts of St Maarten are highly developed with restaurants, services, spas, and luxury accommodations, while other parts are still natural, such as Mullet Bay beach and Cupecoy Beach. Scuba diving and snorkeling are popular at the Sint Maarten Nature Foundation's protected marine park, while tourists and sailors appreciate the ambience and amenities offered by Simpson Bay Marina. On land, Cole Bay Hill offers a view of neighboring islands including Saba, St Eustatius, and Anguilla, as well as St Kitts and Nevis. In the capital of Philipsburg, shoppers can enjoy the stores on Old Street and Front Street, and everyone can try restaurants like The Market at Cupecoy. Wathey Square buildings sport West Indian "gingerbread."
View of Marigot Bay from St. Louis Fort, Saint Maarten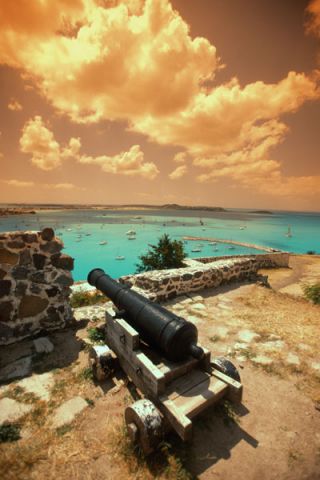 Leeward Islands Map (including St. Maarten)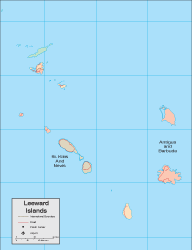 Click map to enlarge.

Captain Hodge Pier in Philipsburg, Saint Maarten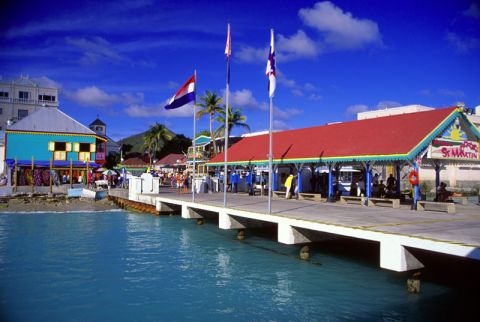 St Maarten Links
---
Copyright © 2005-2023 Zeducorp.
All rights reserved.

Netherlands Antilles:
St Maarten